Release Date: April 15, 2016
Four Day Beard's debut eponymous release is a brooding contemplation of feelings of alienation, heartbreak & dreams of escaping the problems of modern life and ultimately redemption. All of this emotion and self-discovery is filtered through layers of experimental, indie rock, blues, folk and psychedelic elements resulting in artfully textured headphone friendly soundscapes.
The album is a collection of songs that include a long distance collaboration with Brian Herndon (Pedants, The Minderbinders) in Knoxville, TN and features guitar work by Karim Elgobashi in Los Angeles, CA.
Bandcamp | Amazon Music | Apple Music | Tidal | Google Play | Youtube Music | Spotify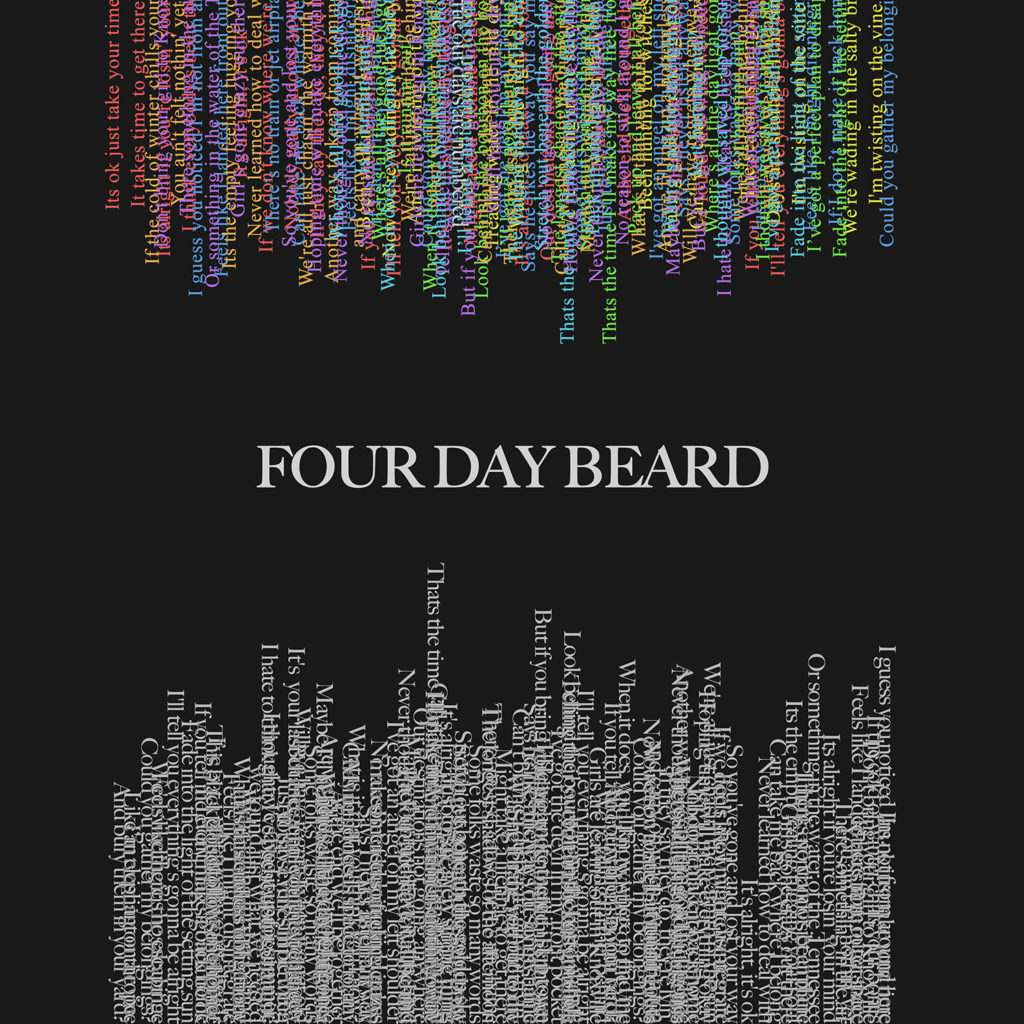 UPC: 190394246341